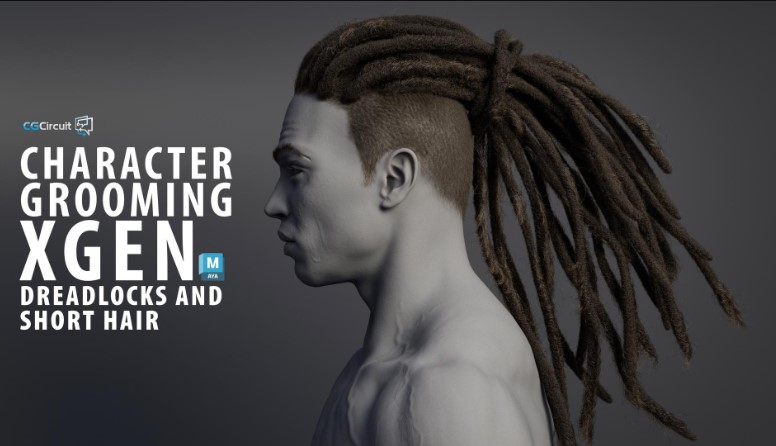 File details overview

| Name | Details |
| --- | --- |
| File Name | CGCircuit – Creating Realistic Grooming using Xgen in Maya: Dreadlocks, Shorthair, Eyelashes and Eyebrows |
| Source | https://www.cgcircuit.com/tutorial/creating-realistic-grooming-using-xgen-in-maya |
| File size | 6.6 GB |
| Publisher |  CGCircuit |
| update and Published | 2023 |
In course, the viewer will learn how to create realistic grooming using Xgen in Maya. We will go through some basics of Xgen and what makes hair look realistic. Using as an example our character from the previous courses, we will create the dreadlocks, shorthair, eyelashes and eyebrows to learn different approaches on how to create a groom. This course has been designed for beginner and intermediate students with a passion for realism and 3D characters in general. This is the 6th of a series of tutorials where we will create a full 3D character ready for production. For this course, you will need to have previous basic knowledge of Maya but not any previous experience using Xgen.
You May Also Like Latest Post  Clif Ellis Photo Retouch Tutorial v2 – POOLSIDE